Our Rescue Team:
MHAP relys on it's caring voulenteers and dedicated board members to assist in the horse rescues and make things run smoothly. Currently, our board consists of a team of dedicated individuals, all residing in the state of Minnesota.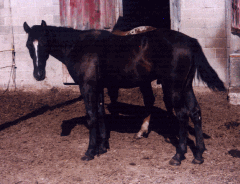 Do Right - rescued and adopted by Lane W.
Thanks to all our wonderful volunteers for their support and encouragement! As of right now we have wonderful people in OH, IL, MN, WI, OK, AZ, CA!!!! (Sorry if I forgot anyone) We appreciate all the help!